Flexible rigid printed circuit boards (PCBs), which are compact electronic packaging, allow for more efficient miniaturization in the medical device industry. Modern electronic devices include PCBs as an integral part. They are made of electrically conductive materials, which allow for the connection between electronic components. Particularly rigid flex PCBs offer additional benefits, making them ideal for many medical applications.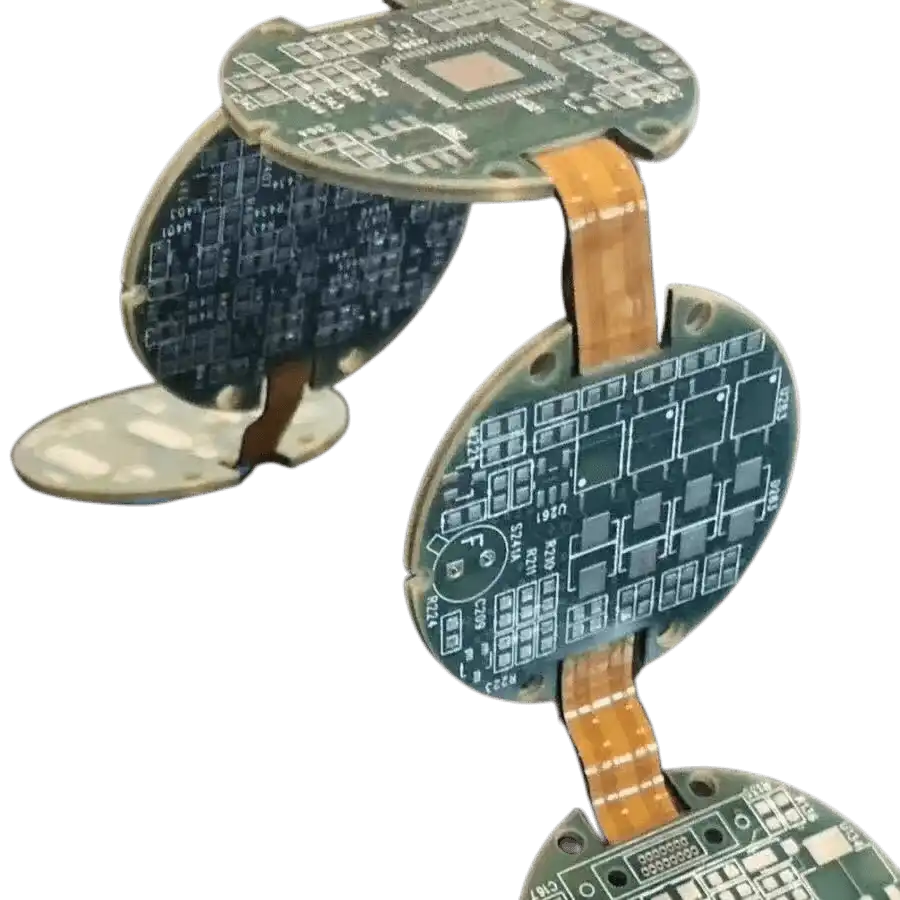 PCBSky was established in 2011 and has grown to be a leader in rigid flex PCB manufacturing. We have the knowledge and experience required to find the best solution for our customers in the medical device sector. Our PCBs are manufactured to IPC 6013 Class III standards, which ensures the highest level of reliability and never-fail packaging, critical for medical device performance.
What are the Medical Benefits of Rigid Flex PCBs?
Each of the three types of PCBs used in medical devices offer unique benefits. These three types of PCBs are:
Rigid
The most cost-effective option for electronics packaging is rigid PCBs. Their rigidity is not ideal for applications that require more flexibility or when electronics are to be able to fit in a small, narrow, or constrained mechanical form. These types of requirements are sometimes not possible with rigid PCBs even though they may be inexpensive.
Flexibility
Flexible PCBs are ideal for applications that require limited space. They can withstand hundreds of thousands of flex cycles and not fail. They are suitable for many types medical devices and wearable electronics because of their flexibility. They also offer multiple packaging options and excellent connectivity for other types electronics.
Rigid Flex
Flexible and rigid components make up rigid flex PCBs. The rigid component is used to connect and mount electronic components at similar density to rigid PCBs. However, the flexible element allows for the board to be folded or bent to fit into tight spaces. Flexible rigid flex PCBs eliminate the need for flex cables or their connectors to interconnect hard boards.
The thinness of rigid flex PCBs also has its advantages. These boards usually have dielectrics as low as.001 to.002". These boards are great for ultra-light or ultra-thin packaging applications due to their slim profile. These compact, light and thin solutions are further enhanced by the use of thin copper layers, HDI and adhesiveless laminates. These applications include pacemakers, implantable cardiac defibrillators and drug delivery systems.
PCBSky's capabilities for medical PCBs
The rigid Flex PCBs by PCBSky eliminate the need to connect hard boards with cables and connectors. They are ideal for electronic devices with multiple connections between rigid boards. These boards are essential for medical packaging, which is dense and small. A rigid flex design is often more cost-effective if there are four or more rigid boards in a design that must be interconnected.
85% of PCBSky's board constructions are eligible for UL approval and certification – this saves the designer time and money required to get approval to UL 94V-0. This allows you to speed up your design to market and gives you the flexibility to make changes without requalification.
PCBSky is unique in that nearly all rigid flex PCBs manufactured to IPC6013 class III specifications are manufactured. This ensures high reliability and never fails electronic packaging.
These PCBs excel in dynamic flex applications where interconnectivity with flex cables and connectors is likely to fail. These advantages provide a reliable way to create thin, compact and flexible packaging options that can be used for medical devices.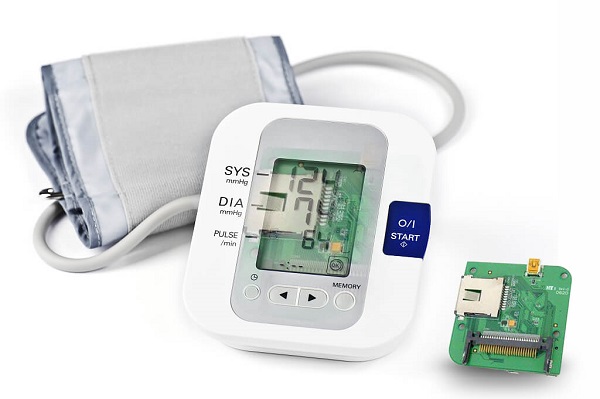 Why is UL 94 V0 Certification advantageous for rigid Flex PCBs
Because of the mission-critical nature and importance of their applications, rigid flex PCBs must meet industry standards and qualifications to ensure their safety and reliability. One of these certifications, specifically UL 94V-0 certification, is UL certification.
Underwriters Laboratory (UL), an independent safety science organisation, has established standards and testing procedures that verify the environmental and physical safety of products. UL is a trusted name in product safety and reliability. Customers can trust products with the UL label, which gives them confidence that they are safe and reliable. Because it demonstrates compliance with industry safety standards, UL certification is particularly important for PCB manufacturers. This certification provides PCB manufacturers with a significant advantage over their uncertified counterparts.
The UL 94 V0 certification is a key qualification for PCB manufacturers. It verifies electrical safety and fire protection. This certification is hard to get and ensures that a PCB will not sustain flame if an electronic device experiences an electrical short or other failure.
To obtain this certification, PCB fabricators must follow a specific approach. This could include the following:
Send your individual creations
Please specify UL 94 V -rated materials
You can mix and match individual certified constructions
These methods have potential problems that could disqualify medical PCBs for UL certification. For example, changes to products after submission. Printed Circuits ensures that rigid flex PCBs are UL 94 V0 qualified immediately after fabrication. This eliminates the need for lengthy, potentially difficult submissions and testing.
PCBSky – Find reliable Rigid Flex Medical PCBs
PCBSky's more than 10 years of expertise will provide the best solution for rigid flex PCBs used in medical applications. These PCBs are available immediately to customers and designers thanks to our UL-certified designs. This allows them to bypass any delays or costs that may occur with other products.
Contact us to learn more about rigid flex designs, capabilities, or request a quotation to start a custom solution.