No design, no soul! In order to produce exquisite products, the PCB design team has 5 years of PCB design and SMT engineering experience on average, providing PCB design, PCB layout and other services. It has profound PCB design experience in the field of electronic products and communication, and has been working continuously for 8 years with the speed of delivering no less than 3 finished products every day!
Our Service
Supple profession consult like product direction, Pre R&D, Marketing, Cost, etc service. All free.
ID, MD, Hardware design, Software design.
Prodcut Reliability Test and modification
Product reliability design verification, EMC testing and improvement, safety regulation testing and improvement.
Production manufacturing process development, production testing tools development, process design and improvement, quality control.
PCB Assemble,Plastic mould manufacturing, Supply chain management.
Linkytech provides a unique electronic components sourcing service to support our customers' needs and also to complement our in-house
PCB Manufacture
and Assembly Services.Our team are the experts in sourcing and kitting electronic components from outlets around the world; because of our strong trading relationships and significant buying power through leading electronic components manufacturers and franchised distributors, we are well placed to service your every need.
Linkytech provides an extensive range of Electromagnetic Compatibility (EMC) testing and EMC consultancy services, from pre-compliance to full EMC testing. Using our on-site test facility we can help you ensure that your product or installation is compliant with industry specific EMC standards for legislative, national and international approvals
Our case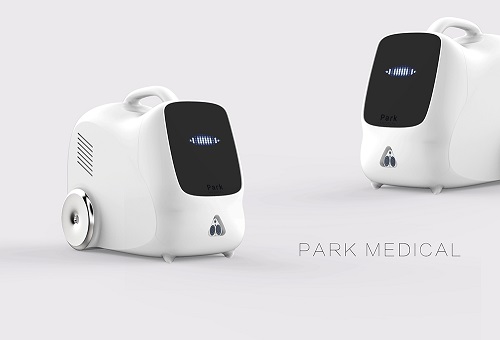 Product introduction:
The main unit of uterine ablation instrument, class III medical equipment, is an operation equipment for treating female gynecological diseases.
Project Description:
The project company is founded by entrepreneurs who have been operating in the San Francisco Bay Medical Devices Industry for many years, representing the world's most advanced medical device needs. It is introduced by friends in the bay area, and Tongwei technology is responsible for the development and mass production.
Product development:
Medical devices, the goal of CFDA test, for product development integrity requirements are very high, need to pass the reliability of products, EMC, electrical safety, and also need various documents in the process of research and development in accordance with ISO13485 support. After a year and a half of development, Tongwei technology successfully delivered to customers, and passed the CFDA test and obtained the certificate.
Manufacturing:
Tongwei technology provides sample production and manufacturing for customers, and after the customer's smooth acceptance, batch production is from Tongwei technology to a professional factory with ISO13485 qualification to produce, and Tongwei technology provides continuous iterative improvement service.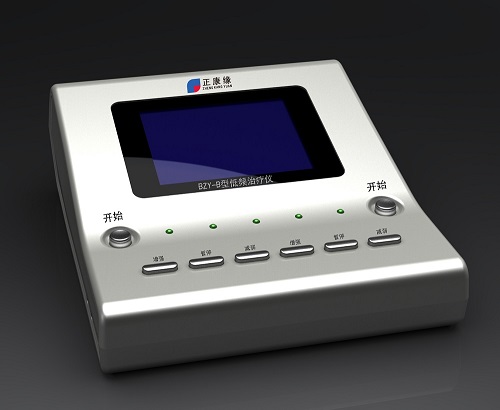 Product introduction:
Patella therapeutic instrument, class II medical instrument, is a rehabilitation therapeutic instrument for the treatment of chondromalacia patella.
Project Description:
The product medical technology comes from the research results of Professor Ye Qibin, a top orthopedic expert in China, and the market operation is carried out by customers. The customer developed a product through a university professor and sold it. Due to the imperfection of the product, there are even natural phenomena in the process of using the product. Almost all the products sold are returned, and the customer lost a lot. After that, it was developed and perfected by Tongwei technology, mass production was carried out, and a variety of models were iterated out. Has been serving customers for 10 years.
Product development:
According to the principle of product medical technology of customers, the original product design is completely overturned and repeated. From the appearance design, structure design, hardware and software design, packaging design and sample formation. Product environmental reliability test, electromagnetic compatibility test, electrical safety test. Assist to get production license and sales license through customer CFDA test and corresponding documentation. And the multi-channel output model suitable for hospital wards is iterated out.
Manufacturing:
Tongwei technology provides customers with mass production, supply chain management, delivery management, pre-sales and after-sales support, product planning, product series expansion, etc. at present, it has mass production of more than 5K sets.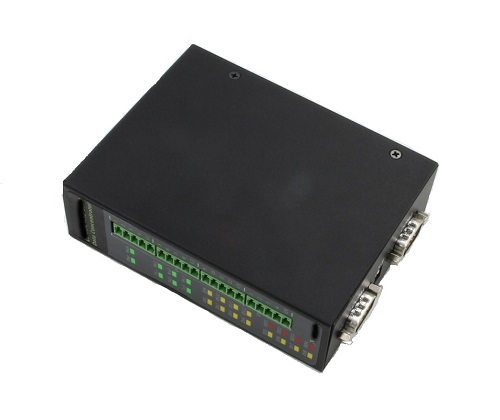 Product introduction:
Power intelligent terminal RTU, industrial electronics.
Project Description:
The customer of this project is a company providing equipment and solutions for national grid, a British power company. The customer has no hardware R & D team, so he contacted Tongwei technology for product R & D and manufacturing services. Because the application site is the power site, and the European requirements are very high, so the product development depth and details are very high, which is a great challenge for Tongwei technology. However, with the efforts of Tongwei technology, the product has been successfully mass produced and delivered to customers for implementation, and has derived and iterated a variety of types of equipment. At present, it has served customers for more than five years.
Product development:
Product shell design, internal hardware design, software design with customers. Product environmental reliability testing, electromagnetic compatibility testing, electrical safety testing, and cooperate with customers to carry out the actual test in Europe, and get the relevant CE and its industry certificate. Up to five types of equipment of the same type have been derived from this product.
Manufacturing:
High standard manufacturing, global supply chain management, warehouse management. At present, 500 + sets of equipment have been successfully delivered.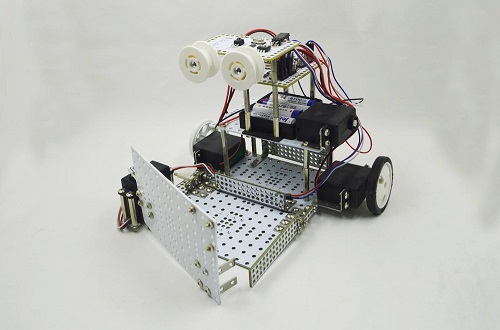 Product introduction:
Educational robot teaching aids, used in educational products of educational institutions, have many combinations, and based on them.
Project Description:
At the beginning of the customer's entrepreneurship, the customer founder contacted Tong micro technology, and both sides had in-depth communication and determined the product direction. After that, with the full assistance of Tongwei technology, the products are on the market within half a year, which greatly exceeds the expectations of customers and saves customers a lot of time costs. After that, Tongwei technology continuously updated the products and was responsible for manufacturing services. The customers have conducted multiple rounds of financing, and the scale has been expanded to 500 people, and they have been growing to prepare for listing.
Product development:
Product pre research consultation, product side entrepreneurship planning consulting. Hardware design, software design, structural part design, transmission part design.
Manufacturing:
Tongwei technology provides customers with mass production and manufacturing, supply chain management, mold manufacturing, logistics management, after-sales maintenance and pre-sales support. At present, the production volume is more than 100k sets.
FAQs
1. The product always has a variety of small problems, how to keep changing?
In the process of product development, we will certainly encounter various problems. The key is to solve these problems in the process of development or after the product is launched? If it is solved after going public, the cost will be very high, tens or even hundreds of times higher than that in the research and development stage, and it will also bring bad customer impact. To avoid this problem, we need to find an experienced and powerful manufacturer to cooperate, especially in the development of electronic products. It takes at least 10 years to make a qualified product. Tongwei technology has nearly 20 years of experience in electronic products industry, and has its own product reliability laboratory, which can solve 90% of the problems in the R & D stage. Don't worry even if there are problems after going on the market. Tongwei technology will be self driven, constantly find and improve the feedback problems in the manufacturing process and customers after going on the market, constantly improve customers' products, help customers seize the market, and help themselves.
2. What should outsourcing companies do when they sell our designed products to the outside world and seize our business?
This kind of thing has happened a lot in the south. It's a headache and the customers have no idea. Our views on such things: 1. What is your business model? For example, what Tongwei technology does is to provide customers with one-stop service for product development, production and manufacturing, which does not involve product sales. It focuses on its own field and constantly enhances its technical ability in all aspects, so as to continuously provide customers with better product services. If you step into a field you don't know because of temptation, you will lose your direction, your business model and original intention, and it's hard to last long. 2. I believe in the theory of causal cycle in Buddhism. If you lose your character because of small profits and lose one customer as a customer, you can't imagine it in the long run. On the contrary, if every customer has a good service and left a good reputation, the customer will introduce other customers, so that they will not worry about no business. Fortunately, the customer satisfaction of Tongwei technology is very high. Word of mouth has accumulated a lot of reputation and customers. Most of the customers have embedded the R & D department and production department into the customer company management system, realizing the common growth of Tongwei technology and customers.
3. What should we do if the original outsourcing team no longer provides technical support for the products that were originally developed by outsourcing and the products have problems after going on the market?
We have encountered a lot of problems in our previous projects. This is determined by the business form of outsourcing development: outsourcing development is bound to need a phased end point, but the product just needs a long-term iterative process, which is an irreconcilable contradiction. For the outsourcer, if long-term support is formed after the price of the contract is determined, the cost will be huge, so they will not be willing to provide long-term support for the product, and the customer's product must need continuous technical support after mass production, so the conflict between them is inevitable. In order to avoid this problem, Tongwei technology proposes a one-stop service of product R & D, production and manufacturing. As long as customers choose us as partners, we will continue to support until the end of the product life cycle!
4. What should we do if the service attitude of the outsourcing company is very poor?
Outsourcing service companies are mostly founded by technical personnel. The working characteristics of technical work determine that technical personnel love to dig corners and are sensitive. These characteristics will be brought into the operation of the company. For example, outsourcing service companies often design according to their imaginary customer needs rather than their real needs, which leads to various misunderstandings in the process of communication with customers and brings inconvenience to both parties. Tongwei technology was initially established as a service-oriented technology company. It is the first priority to provide customers with services beyond their needs. Put this position, and the relationship between customers is very harmonious, also won the trust of customers.If you have any questions or quotation about
PCB design
, please email us. Our engineers will contact you as soon as possible.