Rogers 5880 laminates are made of high-quality, high reliability materials and processes, enabling Rogers to win important awards from high-frequency material manufacturers. In some designs, the dielectric properties of PCB are very important. Whether it's high-speed, RF, microwave or mobile, power management and other fields, dielectric performance is the key. You will find that the dielectric properties of PCB required in these PCB prototypes are much higher than those required by the standard FR-4. That's why we use Rogers 5880. These new low loss dielectric materials mean higher performance for demanding PCB prototypes.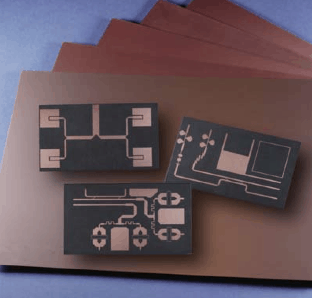 Why use Rogers 5880?
FR-4
material is the basic standard of PCB substrate, which can achieve an efficient balance between cost, manufacturing capacity, electrical performance and durability. But if electrical characteristics and advanced performance are the foundation of your design, then Rogers 5880 materials will be your ideal choice because:
RT / Duroid? 5880 high frequency laminate is a PTFE glass fiber reinforced material. These microfibers are randomly distributed within the material, providing maximum strength enhancement for circuit application and circuit production processes.
These high-frequency materials have the lowest dielectric constant of the same kind, and their extremely low dielectric loss makes them very suitable for high-frequency and wide-band applications requiring minimum dispersion and loss. In addition, the very low moisture absorption of RT / Duroid? 5880 makes it an ideal choice for applications in high humidity environments.
RT / Duroid 5880 can be easily cut into the desired shape, and it can resist the corrosion of all solutions and reagents used in the process of etching and plating through holes. RT / Duroid 5870 and 5880 laminates have the lowest dielectric loss, low moisture absorption, isotropy, and little change in electrical properties with frequency.
Commercial aviation telephone circuit
Microstrip and stripline circuits
Millimeter wave applications
Military radar system
Missile guidance system
Point to point digital radio antenna
Lots of customers come to buy Rogers 5880 PCB. We keep All types Rogers material in stock, if you need any of them, welcome to contact us for the price and datasheet.