SMT Stencils (solder paste and adhesive stencils) are an absolute necessity for SMT
PCB assembly
. SMT stencils from PCBSky are manufactured using laser technology, which ensures a constant process quality through its high level of precision.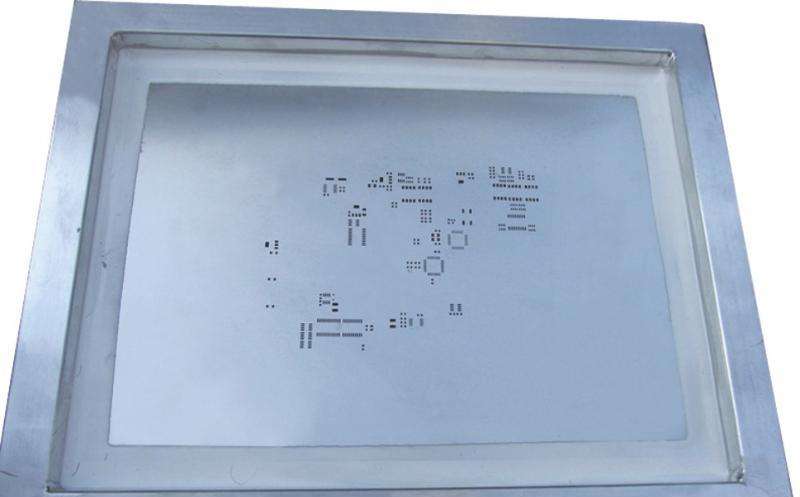 Our SMT Stencils fulfil the most stringent quality requirements with optimal register accuracy and cutting precision. The precise axial tolerance of ± 2µm and a repeat accuracy of ± 3µm offers optimal conditions for solder paste printing, even for the smallest high-tech components.
In addition, the pads on laser-cut stencils have a slightly conical opening towards the printed circuit boards side, thus providing for optimal release behaviour for the solder paste.
Always Inclusive
Following services are already included with PCBSKY:
Production time 1 WD
Unlimited pads
Design Rule Check
Thickness 100µm – 120µm
100 characters of text
8 fiducial marks
Material: stainless steel
Pad manipulation
Double-sided brushing / deburring
Optional
Optional possibilities:
DEK VectorGuard frame
Edge protection
Final treatment:
Elektropolish
Nanoprotection
Thickness:
80µm
150µm
200µm
250µm
Archive cardboard box
Hightech makes it possible
Thanks to the carbon fiber axis setup, the cutting speed per system is a realistic 20.000 pads per hour. The innovative Real-Time Process Control-System checks each pad (Aperture) for completeness and correct dimensions, in real time.
Technical information
Stainless steel material in thicknesses 80µm, 100µm, 120µm, 130µm, 150µm, 200µm, and 250µm
Maximum size 600mm x 600mm
Slightly conical opening towards the circuit board (better releasing of the paste)
Laser technology
Tolerances
Property Tolerance
Axial tolerance ± 2µm
Repeat accuracy ± 3µm
SMT Stencils for quick clamping frames
On request we will gladly apply the necessary mounting holes (perforation) to your stencil for loading into all popular, license-free quick clamping frames (also quick-tension system, stretching frame) and self mounting systems.
A quick clamping frame replaces the solid aluminum frame. The SMT Stencils is used as required and pneumatically (rarely mechanically) brought to an even tension.
Currently we can place mounting holes for the following quick clamping frames:
QuattroFlex
ZelFlex
ESSEMTEC
PAGGEN
Metz
etc.