Our company completes Sch schematic design, PCB layout routing and layout design according to the customer's requirements, BOM bill of materials generated according to the principle, pcb prototype manufacturing completed according to the designed PCB diagram, components purchased according to the generated BOM bill of materials, and circuit board welding and function prototype machine debugging finally completed. Deliver multiple functional prototype machines to customers.If customers still have the demand of mass production, we can also help customers with PCB manufacturing services.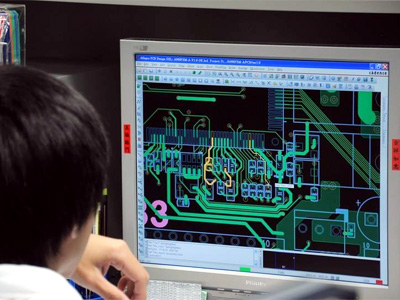 Contents of one-stop service to customers:
Sch schematic file;
PCB design file (PCB drawing or Gerber file);
BOM bill of materials;
Three PCB prototypes.
Why choose PCB one stop service?
1. You don't need to spend any time and energy, just provide us with your requirements, and then be responsible for the acceptance of our pcb prototype;
2. Our PCB design is fast, accurate and reasonable in price
In general, the single panel design and double-sided board design are completed in one day, the four layer board design is completed in two days, and the six to ten layer board design is completed in three days. The specific PCB design cycle depends on the specific requirements.
The PCB design team with high sense of responsibility, powerful PCB design software and strict PCB design process can ensure the one-time success of PCB design with 100% accuracy, thus shortening the product development cycle and reducing the product development cost.
Professional PCB design evaluation team gives reasonable quotation according to the specific requirements of customers. In addition, our company has launched a number of premium customer package plans for old customers.
3. We have rich PCB design experience
We have successfully designed products covering the mainstream electronic products: chip companies, communications, industrial control, automotive electronics, aerospace, scientific research, medical, consumer electronics and others. Especially in high-frequency PCB, high-speed PCB, PCB Signal Integrity simulation analysis, digital analog A / D hybrid circuit board design and other fields, has rich experience in simulation and PCB design.
4. Overall quality management
We not only pay attention to advanced technology, but also carry out quality management for the whole production process of PCB, including excellent product design, high-quality materials, appropriate equipment, mature production technology, skilled production personnel, strict and meticulous inspection, storage and packaging, etc
5. Strong overall strength
We can provide a full range of services including PCB design, prototype debugging, component procurement, high-precision PCB manufacturing, SMT assembly, etc., and can design products according to customers' requirements, including the secondary development of function improvement and technology optimization of existing products.
6. Perfect post service system
External: adhere to the "customer first" service tenet, customer service telephone 24 hours online, to solve your problems.
Internal: accurate and timely feedback of the use of products, quality information and all kinds of important social information, for enterprises to make the right decisions in time, to better serve customers.