Rogers PCB, High Frequency PCB, RF PCB (Enquiry: [email protected])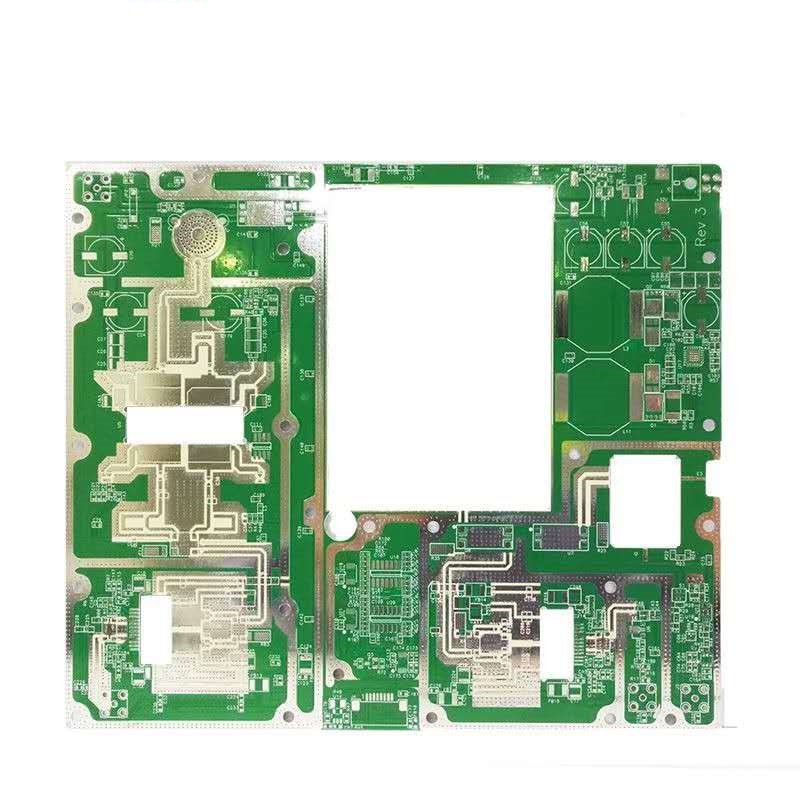 Supporting the military is something PCBSky is very proud of myself, and we were contracted to assemble a PCB for use in a military communication's application. The RF PCB assembly used Rogers 4350, Rogers 4003,RT5880 material, and the board required surface mount technology for the double-sided assembly that featured 250 placements. Board specs included 3 layers, standard vias, and 1 panelization. Final measurements came to 8 × 5.75 in. We performed final testing using automated optical inspections and x-ray inspection before delivering product to the customer.

Serving industries from consumer to military, we continuously strive to build Rogers PCB products that exceed your expectations, to develop long-term customer relationships, and to become your best possible manufacturing partner.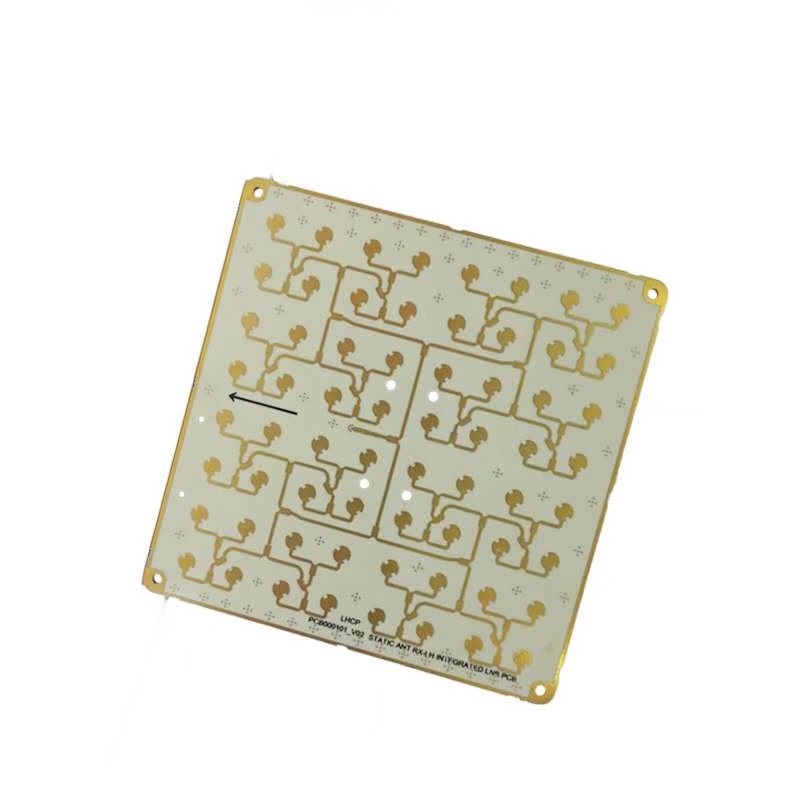 Rogers PCB Material in Stock:
Lots of customers come to buy Rogers 4350B PCB. We keep All types Rogers 4350B material in stock, if you need any of them, welcome to contact us for the price and datasheet.
Rogers PCB Enabling step changes in high-frequency, high-speed performance for wired & wireless communications circuits worldwide with Advanced Circuit Material. Key Products/Brands include: RT/duriod® High Frequency Laminates; RO4000® High Frequency Circuit Materials; RO3000® High Frequency Laminates; and TMM® Thermoset Microwave Materials. For applications such as: Wireless Base Stations; Aerospace & Defense; Automotive; and High Speed Digital.
Rogers High Frequency Laminates
3001 Bonding Film (Thermoplastic Chloro-fluorocopolymer)
RO3000® series High Frequency Laminates (PTFE/Ceramic)
RO3035® series High Frequency Laminates (PTFE/Ceramic)
RO3200® series High Frequency Laminates (PTFE/Ceramic)
RO4000 High Frequency Laminate with TICER Foil
RO4000 laminates data sheet and fabrication guidelines: RO4003C, RO4350B
RO4400 prepreg data sheet and fabrication guidelines: RO4450B, RO4450F
RO4500 Antenna Grade Laminates for High Volume Applications
RT/duroid® 5870/5880 Glass Microfiber Reinforced PTFE Composites
RT/duroid 6002 laminate data sheet
RT/duroid 6006/6010 laminate data sheet
RT/duroid 6202 laminate data sheet
RT/duroid 6202PR laminate data sheet
TMM Thermoset laminate data sheet: TMM3, TMM4, TMM6, TMM10, TMM10i
ULTRALAM 2000 laminate data sheet
ULTRALAM 3000 LCP laminate data sheet: ULTRALAM 3850
ULTRALAM 3000 LCP Prepreg: ULTRALAM 3908
LONGLITE™ AND R/flex® Flexible Circuit Materials - Thin Dielectrics
LONGLITE™ Flex 200 Adhesiveless Materials
LONGLITE™ Flex 300 Adhesiveless Series
R/flex® 1000 Circuit Materials for Long-life Dynamic Flexing
R/flex® 1100 Circuit Materials - High Temperature Laminates
R/flex® 1500 Assembly Adhesive
R/flex® 2001 Laminates and Coverfilms
R/flex® 2005 Laminates and Coverfilms
8080 Liquid Photoimageable Covercoat data sheet
8080 Liquid Photoimageable Covercoat: LP11
8080 Liquid Photoimageable Covercoat: LP2
R/flex CRYSTAL 7500 Laminates and Coverlayers
R/flex CRYSTAL 7700 Laminates and Coverlayers
R/flex JADE A coverfilm data sheet
R/flex JADE A laminates data sheet
R/flex JADE J coverfilm data sheet
R/flex JADE J laminate data sheet
Main Equipments